September 6, 2023 by Alan Gionet, CBS 4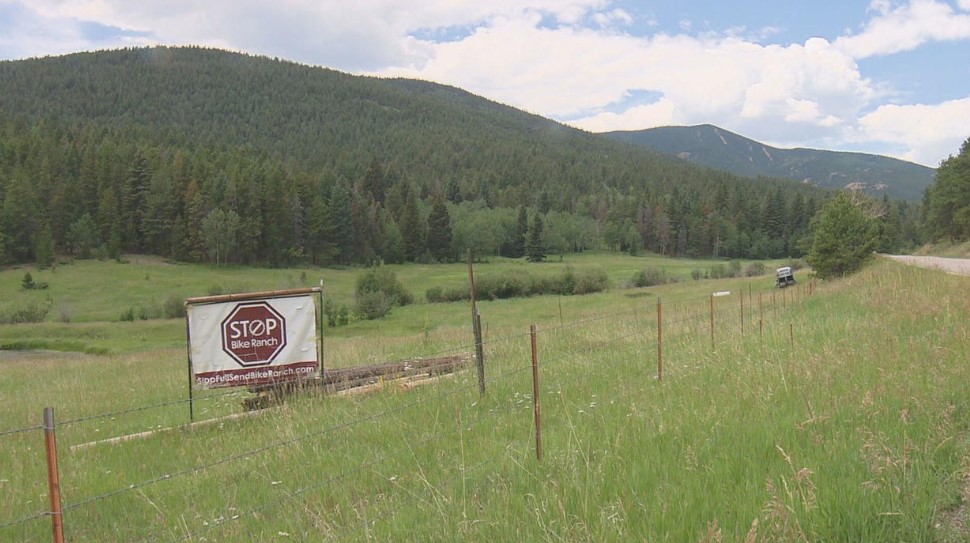 Plans for a 200 plus acre bike park along Shadow Mountain Drive in Conifer remain up in the air as opponents build up their efforts, while proponents of the facility work to answer concerns.

"If you look around this neighborhood, there is no commercial development here," said John Lewis, a local resident who is part of an organized opposition group, Stop the Bike Park. Increasing numbers of signs opposing the park have gone up around the area as the group has made efforts to get it dropped. "We have a clear idea of what we need to show them that this proposal can never happen," said Lewis.
April 11, 2023 by Rob Harris, Denver 7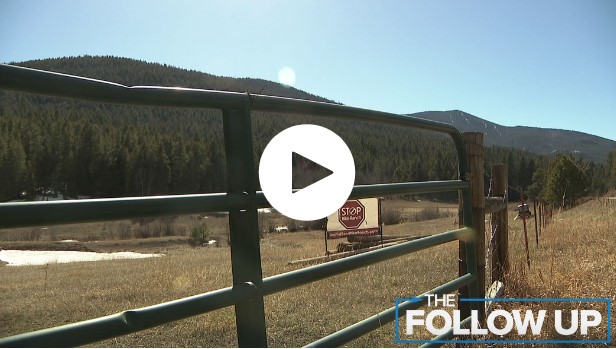 Thousands of people have signed a petition and sent letters to Jefferson County commissioners opposing a proposed mountain bike park near Conifer.

The Shadow Mountain Bike Park would include a chairlift and 16 miles of mountain bike trails.

Several neighbors spoke to Denver7 about their concerns with the park, which include potential impacts to local wildlife, an increased risk of wildfires and more traffic than their quiet country road can accommodate. That road, Shadow Mountain Drive, is now dotted with "Stop Bike Ranch" yard signs.

June 22, 2023 by Debbie Ford in Canyon Courier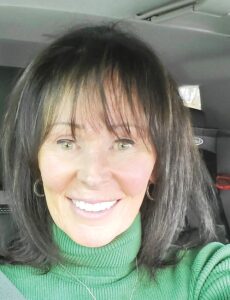 Colorado Parks and Wildlife sent the following response to Jefferson County on March 21 as a first referral comment about the proposed Shadow Mountain Bike Park in Conifer. CPW's mission in part is to perpetuate the wildlife resources of the state and they are nationally recognized as a leader in conservation, outdoor recreation, and wildlife management. It's been a bellringer for so many people that we want to share it with the Conifer community-at-large. CPW's considered opinion of development at the proposed location is exactly as they sent it to the County.

"The Shadow Mountain Parcel is approximately 305 acres of mostly contiguous undeveloped land surrounded by residential mountain development. CPW District Wildlife Managers have conducted site visits of the property and have developed many years of on-the-ground working knowledge of the wildlife values of the property. The proposed property includes a riparian corridor along the lower elevations, rocky outcroppings at higher elevations, and a series of draws in heavily wooded timber. Currently, this property plays an important role in mitigating habitat fragmentation by connecting wildlife habitat on CPW and United States Forest Service (USFS) lands to the west with wildlife habitat on Jefferson County Open Space and Denver Mountain Parks lands to the east.

February 28, 2023 by Barbara Moss Murphy in Canyon Courier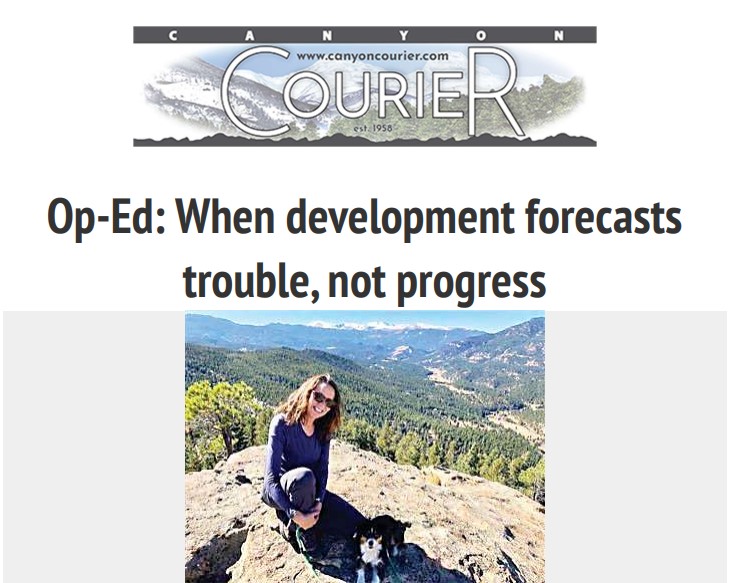 It's been said nothing stays the same. In Conifer, Colorado, many of us who have lived here for decades have witnessed the changes.

Shopping centers, restaurants and businesses have grown along the U.S. 285 corridor to serve an increasing population, and 285 has been widened in areas to ease the traffic flow to and from the mountains. Cell phones and computers (for the most part) now enjoy internet access.

But the Conifer signature that endures, the reason we live here, is the incomparable natural beauty of the meadows and mountainsides we are graced with every day.

October 26, 2022 by John Lewis in Canyon Courier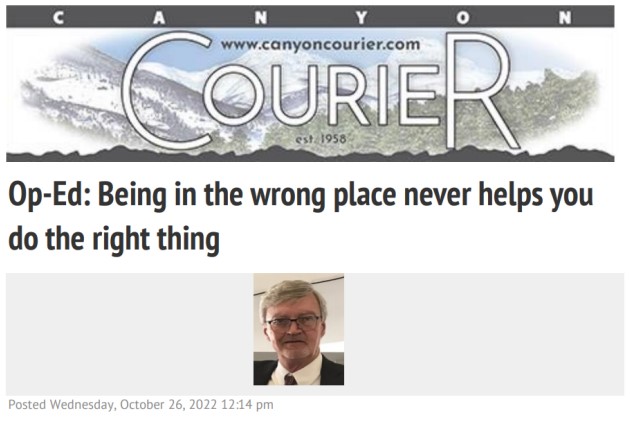 I live in a beautiful area of Colorado. The aspens and evergreens on the hillsides with creeks ambling through are why people come here. So, it was a huge shock for me and thousands of others when two young developers announced their intentions to build a 273-acre chairlift access downhill mountain bike park in the middle of a pristine, environmentally important meadow in the heart of our bucolic Conifer, Colorado neighborhood.
October 27, 2022 by Deb Hurley Brobst, Canyon Courier

If Jefferson County considers Shadow Mountain Drive unsafe for motorists now, why would it entertain a proposal for a mountain bike park that would add up to 1,000 trips a day?

That was the message of a virtual meeting on October 17 hosted by the Conifer & South Evergreen Community Committee with Colorado State patrol Troop commander for the Conifer area, the Jefferson County traffic operations manager and a traffic engineer as the guest speakers. They discussed issues with safety on the road and possible solutions with about 50 residents.

December 4, 2021 by John Aguilar, Denver Post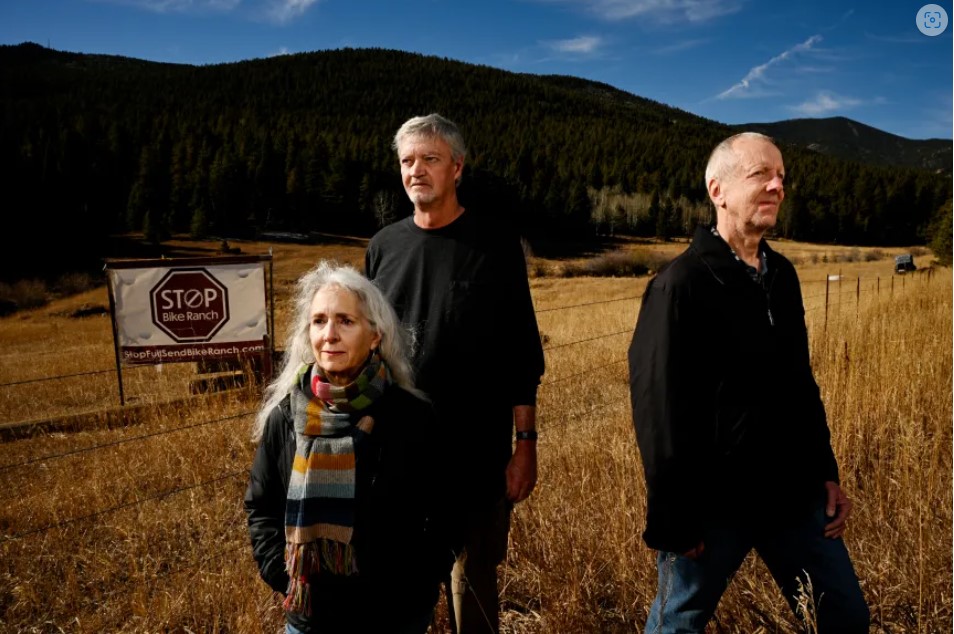 A titanic battle of Colorado values and priorities is brewing over a proposed mountain bike park on a 9,000-foot mountain overlooking this quiet foothills community 40 minutes from Denver.

On one side are the thousands of cyclists who take to the state's roads and trails every day, seeking the thrill and challenge of rolling across world-class terrain amid jaw-dropping settings. On the other are long-time mountain residents, adamant about keeping Colorado's relentless growth at bay while protecting a peacefulness and quietude that is increasingly under strain.

The battle lines in this faceoff are drawn on a heavily wooded 250-acre parcel along Shadow Mountain Drive just west of Conifer, where a plan to build Colorado's first dedicated lift-access mountain bike park — with 16 miles of trails and an 830-foot vertical drop spanned by a chairlift — has resulted in dueling campaigns for and against it.

A Change.org petition in support of the project has gathered nearly 2,500 signatures while an effort to stymie the plan has garnered around 4,400 signatures.
December 13, 2021 by CB Cotton, Denver 7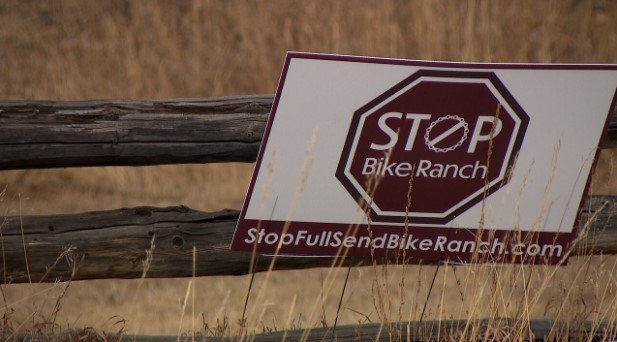 A proposed mountain bike park near Conifer has become a polarizing topic. Those who call the area home see it as a potential risk, and avid mountain bikers see it as an untapped outlet for the community.

"Right now, we are about right here and this is going to be the whole development," said Raena Chatwin, guiding her hand along an enlarged map of project plans. "Within 1.5 miles you have the high school, junior high and elementary school."

Chatwin is a member of the community group, Stop Full Send Bike Ranch. She and others have created a petition in hopes to halt the project, Full Send Bike Ranch.

Community members told Denver7 on Sunday they have a long list of reasons why they believe the area is not ideal for a bike park, including traffic, wildfire danger, natural resource depletion and first responder availability.

"People who would be visiting the bike ranch are not familiar with this road, with all of its curves and blind driveway entrances," said Ellen Keckler, a member of Stop Full Send Bike Ranch.

Keckler said she's also concerned about how the bike park would impact local residents' well water. She said she's concerned the developers would be permitted for a well with increased flow rate.

October 20, 2021 by Deb Hurley Brobst, Canyon Courier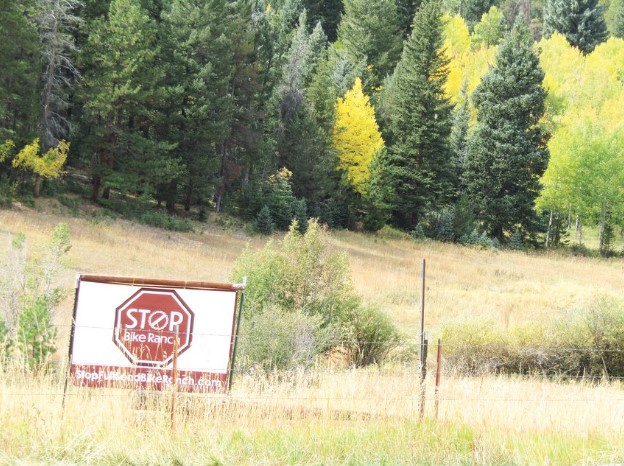 A battle is brewing as residents along Shadow Mountain Drive prepare to officially oppose a plan to put a free-ride mountain bike park on the road two miles from Highway 73.

Known as Full Send Bike Ranch, the proposal has caused neighbors to create a nonprofit called Stop Full Send Bike Ranch to work to stop the bike park that wants to locate on 250 acres of land owned by the State Land Board. They are most concerned about traffic, the additional workload for emergency medical services, wildlife that migrate through the area and more.
August 30, 2021 by G. Scott O'Connell in Your Hub Denver Post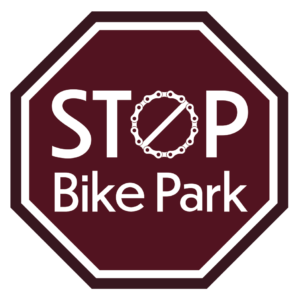 The Full Send bike park (not "ranch" – ask any local rancher) expects 700 or more motor vehicles a day at its proposed 250-acre site, located 2.2 miles west of Jefferson County Highway 73 on Shadow Mountain Drive.

To date, over 3,100 Conifer Area residents disapprove and have signed a petition to the County Planning Commission opposing the park.

This letter discusses one of perhaps a score of reasons not to build the park. There are, possibly, two in its favor: neither of which benefit area residents.

If the park is opened, the frequency of traffic accidents, injuries, and fatalities must increase in the months of April through October — the bike park's "season" — from those 700 motor vehicles traversing each way on this shoulder-less, two-lane stretch of road. There are around ten blind curves and numerous hidden entrances to driveways as the road winds along the steep, lower slope of Shadow Mountain.