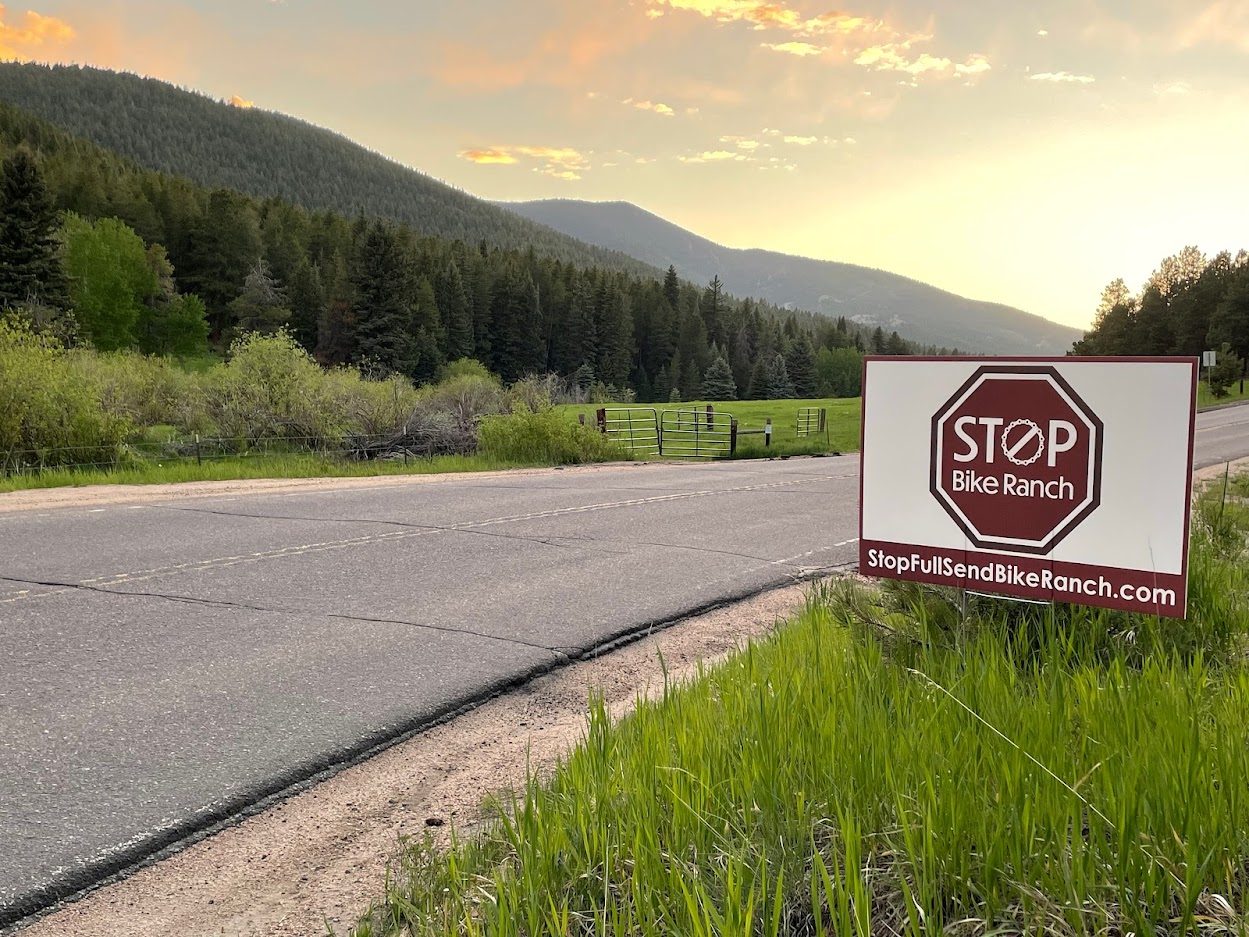 PROTECT OUR MOUNTAIN COMMUNITY
July 27, 2022
Pre-Application Community Meeting
The presentation made by the developers was not made available to the public
June 5, 2023
Jeffco Staff & Referral Responses
December 2023
Developers Must Resubmit Application
They have up to 180 days from when they received their comments from the county to resubmit their application answering the questions that the County raised.
26 Days Later
Jeffco Staff 2nd Referral Responses
Assuming the developers resubmit their application before early December that revised application will then go back to the referral agencies for comments on the revisions
31 Days Later
Hearing Prep
Once the comments from the second referral have been received by the developers they prepare for the public hearings.
Public Hearing!
Jeffco Planning Commission
The
Jeffco Planning Commission
will meet and hold a public hearing, anyone can sign up and speak three minutes in opposition or support of the bike park.
Public Hearing!
Jeffco County Commissioners
The Planning Commission will vote whether to recommend approval or not and it then goes to the County Commissioners for the final vote.
THIS IS WHERE WE STOP THIS PROJECT!
Shadow mountain Bike Park proposal has been submitted
In March 2023, developers filed an application for a special use permit to construct a lift-access downhill and freeride mountain bike park just West of Conifer on Shadow Mountain Drive and South Warhawk Road, see the map below. The application was reviewed by Jefferson County this summer and found to be lacking in many areas. The developers now have until early December 2023 to resubmit their revised application.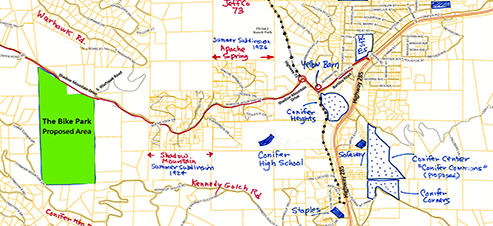 We oppose the Bike Park because they plan on developing a pristine meadow into a commercial enterprise putting our mountain, our community, wildlife, and environment at risk.