On January 5, 2020 Phil Bouchard and Jason Evans from New Hampshire met with the community to propose a lift-access free ride and downhill mountain bike park. You can view their presentation here. Their proposal is to lease State Land Board property and their current lease is to explore building a lift-access bike park - like Trestle at Winter Park - and call it Shadow Mountain Bike Park - formerly they were calling it Full Send Bike Ranch. They are expecting to have 700+ car trips daily carrying around 700+ downhill and freestyle bikers into and out of the Bike Park. The Bike Park would be West of Conifer on Shadow Mountain Drive, the green highlighted area below. Riders coming from Denver would access the Bike Park via the Barkley Road exit off Highway 285.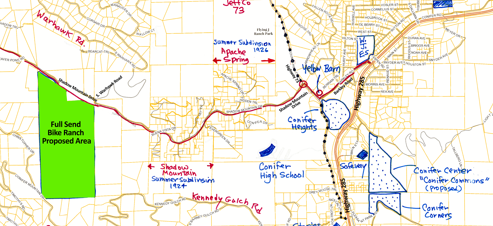 The project would consist of a lift (like a ski lift), a parking lot, and a lodge that would have bike rentals, bike service, retail, a bar and food.

Below is the site plan Full Send Bike Park presented to the community in January.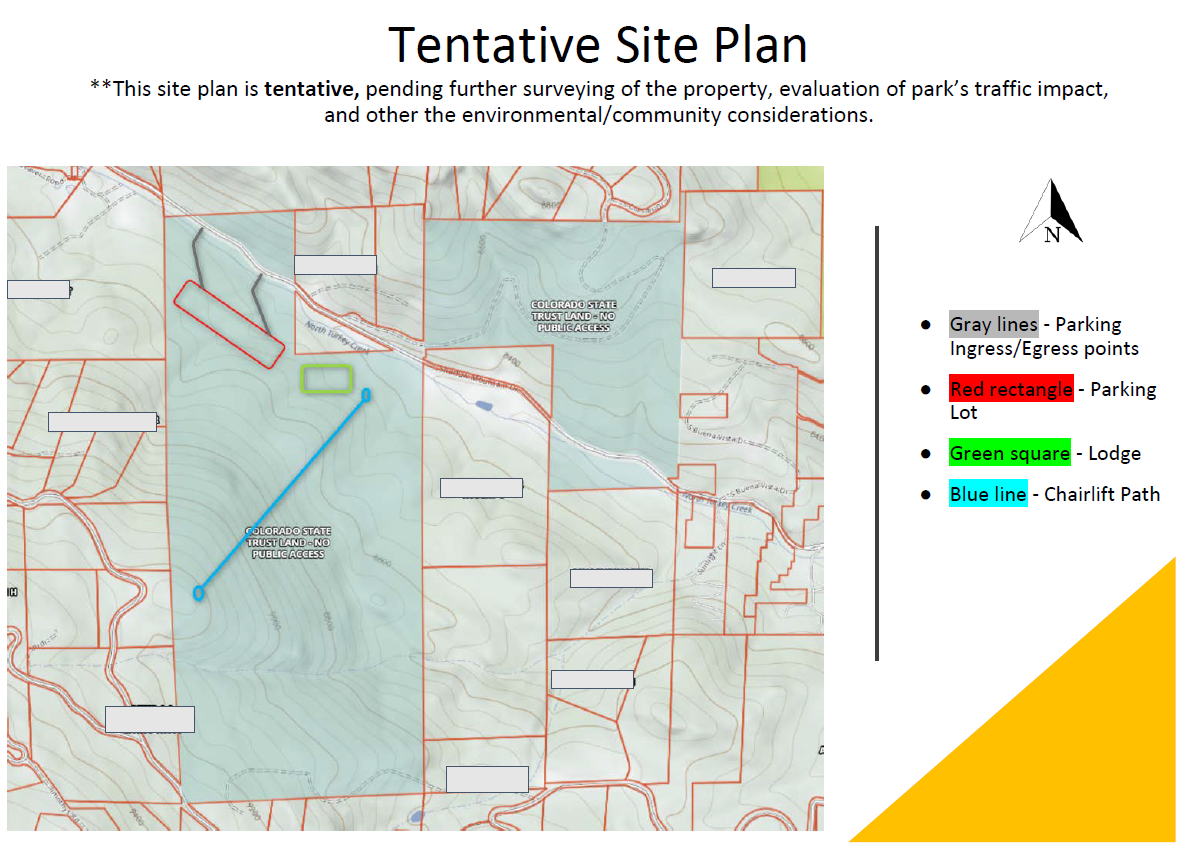 Shortly after they presented this concept to the community the Stop Full Send Bike Ranch group, now called Stop The Bike Park was formed to oppose this proposed commercial development in the middle of a pristine, environmentally important meadow in the heart of a residential area with narrow windy roads. You can learn more about why we oppose the project on our home page.