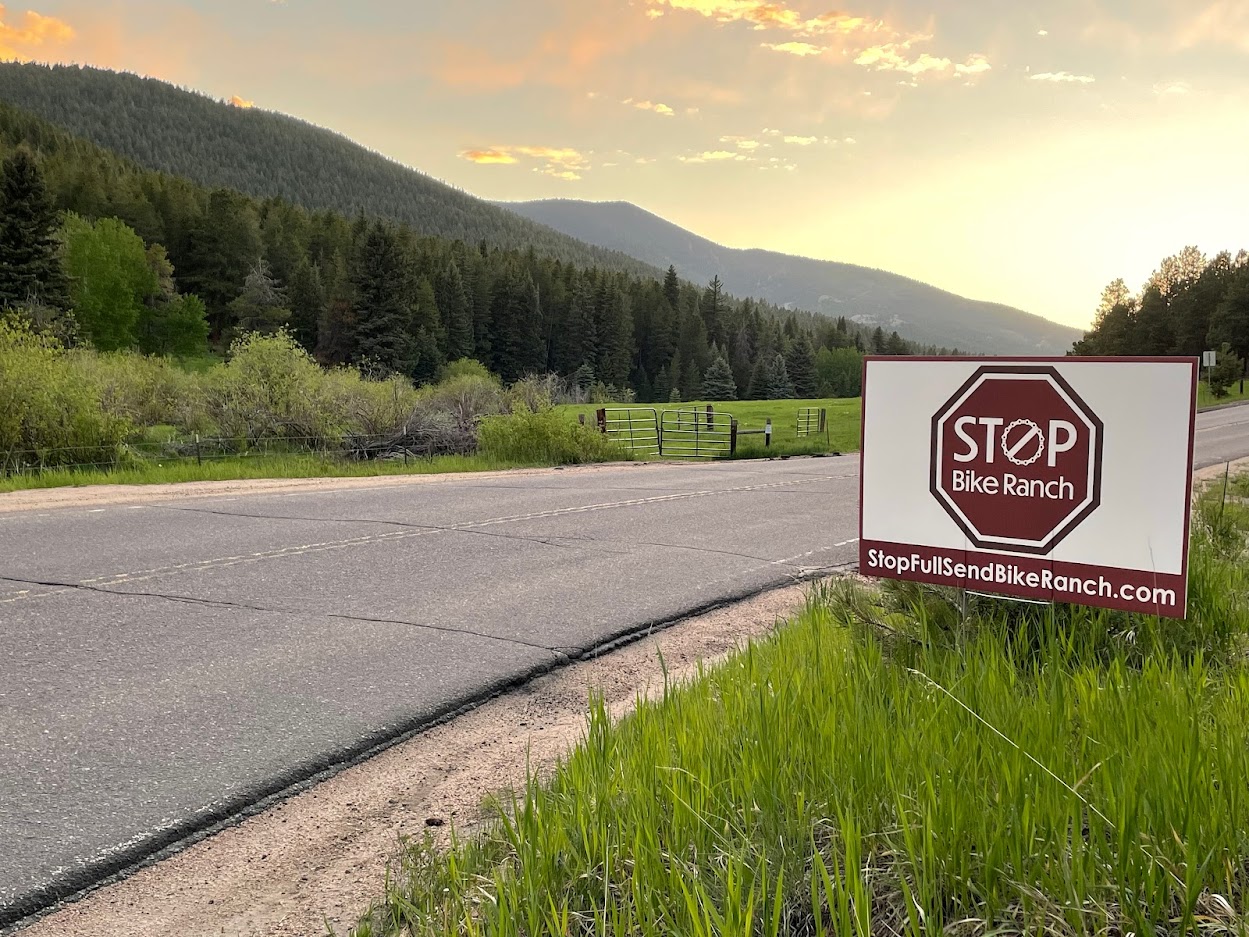 PROTECT OUR MOUNTAIN COMMUNITY
Now is the time for us to take action
Jefferson County Planning Commissioners need to hear from everyone who is opposed to the Bike Park. We have made it easy for you to send them an email. Click below for sample emails, talking points and instructions for how to send your email. If you would like to learn more about the JeffCo process for reviewing special use permit applications, you can click here.
Wednesday, June 7th
6-8pm
Conifer Community Church
998 Havekost Rd.
(Next to Moore Lumber Ace Hardware in Conifer)
Community members will have the opportunity to get their questions answered, gain information, share concerns and ideas regarding the Bike Park proposal.
This will be a time for learning and not a time for debate.
Sunday, July 16th
4-7 pm
The Evergreen Barn
26624 N. Turkey Creek

Featuring Shadow Mountain Drive Band
Come together as a community, learn more about next steps, and show your support of Stop the Bike Park.

Join us for a family friendly event with great music,
a food truck, beer/wine, a silent auction and kids craft area with outside games.
Suggested Donation of $15
All proceeds go towards fighting the Bike Park
Shadow mountain Bike Park proposal has been submitted
In March, developers filed an application for a special use permit to construct a lift-access downhill and freeride mountain bike park just West of Conifer on Shadow Mountain Drive and South Warhawk Road, see the map below. The application is now being reviewed by Jefferson County and within the next 3-8 months there will be a public hearing in front of the Jefferson County Planning Board.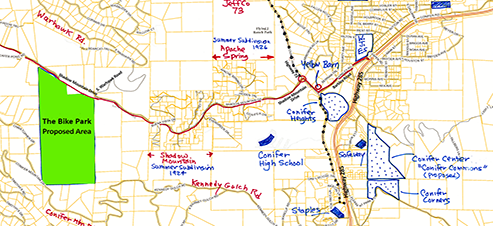 "Thousands sign petition opposing proposed mountain bike park near Conifer"
New Video Is Stunning Visual of Shadow Mountain Drive and What's at Stake.
We have been getting lots of attention from the media lately; take a look and read the stories.
We oppose the Bike Park because they plan on developing a pristine meadow into a commercial enterprise putting our mountain, our community, wildlife, and environment at risk.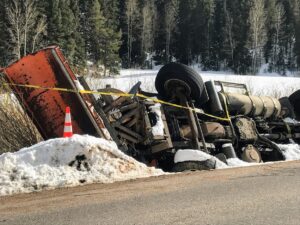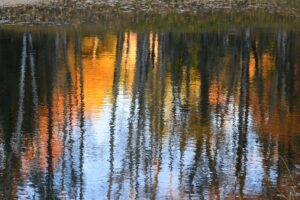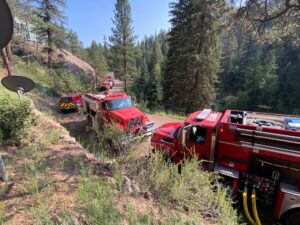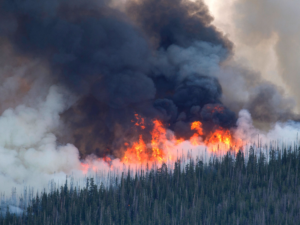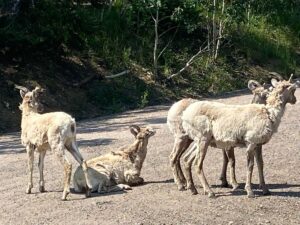 Visit our frequently asked questions page or submit a question to StopBikeRanch@gmail.com and we will work on getting an answer for you.


Who is "Stop The Bike Park"?
Stop the Bike Park was formerly called Stop Full Send Bike Ranch. We are a Colorado registered non-profit that was formed specifically to stop the Bike Park development.

We are joined by hundreds of community members who are very concerned about this project and have stepped up by volunteering their time to conduct research and make sure all information we use is factual. If you are interested in joining us we have committees focused on legal, financial, safety, and environmental aspects of the project. Additionally, we have a communications committee that organizes our outreach efforts. Sign up for our email list below and let us know if you are interested in getting more involved.